Press Releases
HYDROPOWER EUROPE becomes the official partner of International Forum on Pumped Storage Hydropower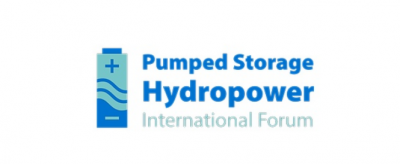 The International Forum on Pumped Storage Hydropower (PSH) has become the leading global platform for multidisciplinary collaboration in overcoming the common barriers to sustainable PSH development. On the 25th of May, 2021 the Forum held its second meeting where HYDROPOWER EUROPE participated.
About International Forum on Pumped Storage Hydropower
Launched in November 2020 by the International Hydropower Association (IHA) and chaired by the U.S. Department of Energy, the International Forum on Pumped Storage Hydropower is a government-led multi-stakeholder platform to shape and enhance the role of pumped storage hydropower in future power systems.
Through convening three industry-led Working Groups, the Forum brings together governments, industry, financial institutions, academia and NGOs to develop guidelines and recommendations on how sustainable pumped storage hydropower can best support the energy transition.
Since the first meeting, three Working Groups were established: 'Policy and Market Frameworks', 'Sustainability', and 'Capabilities, Costs and Innovation', led by GE Renewable Energy, Voith Hydro and EDF respectively.
In 2021, the Forum will deliver actionable recommendations and proposals at the World Hydropower Congress in September, with the aim of taking these key messages to COP26 in Glasgow only weeks later.
Latest News
Upcoming Events