Latest News
Nordic Workshop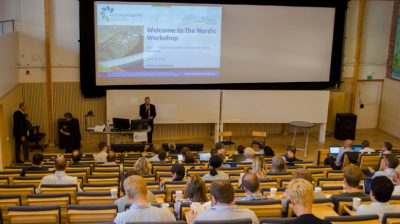 The HYDROPOWER Nordic workshop in Luleå took place on 28-29 August and brought together experts from both academia and industry. It was the first of three workshops across Europe to develop a Research and Innovation Agenda and a Strategic Industry Roadmap for the hydropower sector.
More than 75 experts from 9 different countries joined the discussions at Luleå University of Technology on how the hydropower sector should shape the future European energy system.
Thomas Schleker, Project Officer of the Directorate-General for Research and Innovation from the European Commission stated: "Among the EU's energy objectives, energy efficiency is at the top. We want to assume global leadership in renewable energy sources."
With an emphasis on local communities' needs and priorities, the participants were divided into focus groups. Their discussions and conclusions were shared with all the participants and will now feed into HYDROPOWER EUROPE's Research and Innovation Agenda and Strategic Roadmap.
Following the Nordic Workshop, two other regional workshops will take place:
Alpine Regional Workshop: 11 – 12 September 2019, Switzerland;
Mediterranean Regional Workshop: 30 September – 1 October 2019, Greece
More information and registrations: https://consultation.hydropower-europe.eu/hydropower-europe-consultation-programme/regional-workshops/