Latest News
Alpine Workshop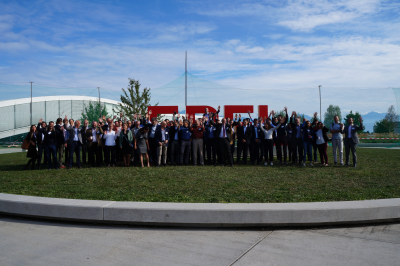 The HYDROPOWER Alpine Workshop in Lausanne, Switzerland took place on 11-12 September and brought together experts from both academia and industry. It was the second of three workshops across Europe to develop a Research and Innovation Agenda and a Strategic Industry Roadmap for the hydropower sector.
More than 70 experts from 13 different countries joined the discussions at the École Polytechnique Fédérale de Lausanne on how the hydropower sector should shape the future European energy system.
"The Workshop has provided many learning opportunities for all, thanks to the region-specific points-of-view and rich exchanges between participants", Project Coordinator Prof. Anton Schleiss says.
With an emphasis on local communities' needs and priorities, the participants were divided into focus groups. Their discussions and conclusions were shared with all the participants and will now feed into HYDROPOWER EUROPE's Research and Innovation Agenda and Strategic Roadmap.
Following the Alpine Workshop, one last regional workshop will take place:
Mediterranean Regional Workshop: 30 September – 1 October 2019, Greece
More information and registrations: https://consultation.hydropower-europe.eu/hydropower-europe-consultation-programme/regional-workshops/
Picture: The group of participants of the Workshop at the courtyard of the Ecole Polytechnique Federale de Lausanne (EPFL).
Copyright: EASE