Press Releases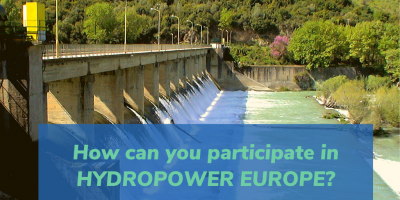 All stakeholders are invited to participate in the HYDROPOWER EUROPE forum. Two online consultations and three regional workshop consultations have already been organized last year, providing a wealth of ideas for innovation and industrial actions for the hydropower sector in the coming decades.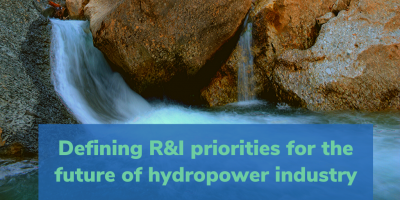 On 25th March 2020, HYDROPOWER EUROPE invited experts from the hydropower industry to participate in the Second Expert Panel Consultation to help define a common Research and Innovation Agenda and Strategic Industry Roadmap.
The event provided an overview of ongoing initiatives and projects on (small) hydropower to address both domestic and world market developments. The speakers highlighted project results and showed how national associations, their members and other stakeholders can engage and benefit from these activities and project results.
The goal of HYDROPOWER EUROPE's participation was to connect with other EU funded projects. The project was presented to an international audience. Better connections between HPE and other EU funded projects were achieved.
REECO gathered the regional key market players, international industry and investors in cooperation with local authorities and international associations for lively discussions. The aim of the event was to show a wide audience the developments happening in the hydropower industry in Southeastern Europe, to cultivate old contacts and establish new ones. Speakers from various countries showcased the best practice examples, their latest innovations and challenges.
ITCOLD, the Italian Committee on Large Dams, set up a Working Group to assess how dam owners' actions addressed to the sustainable host territories development are perceived by the other stakeholders present in the same territory. The main aim of the ITCOLD activity is to facilitate the dialogue and the intercommunication between two worlds that often have conflictual or even opposite interests.
During the opening session of the Hydro 2019 conference: Concept to closure: Practical steps in Porto, Portugal, 14 October 2019. Prof. Anton Schleiss and Jean-Jacques Fry were invited to present in a keynote address the latest results of the HYDROPOWER EUROPE project.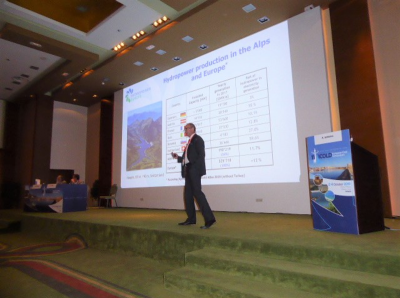 Prof. Anton Schleiss was invited as a keynote speaker at the 11th ICOLD European Club Symposium in Chania, Crete, 2-4 October 2019 which attracted about 200 participants. The keynote entitled 'The importance of hydropower development for the energy transition in Europe' was given on October 3, 2019. Prof. Schleiss highlighted that hydropower has still still a considerable untapped potential in Europe and has all the characteristics to serve as an excellent catalyst for a successful energy transition. However, this will require a more flexible, efficient, environmentally and socially acceptable approach to increasing hydropower production to complement wind and solar energy production. He made also a futuristic outlook on technological developments in the hydropower sector until 2050.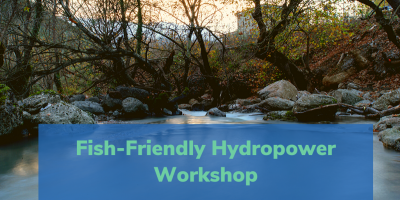 HYDROPOWER EUROPE partners participated in FIThydro Stakeholder Workshop on Fish-Friendly Hydropower organised in the context of FIThydro, a 4-year EU-funded H2020 research project (2016-2020). This project addresses the decision support in commissioning and operating hydropower plants by the use of existing and innovative technologies.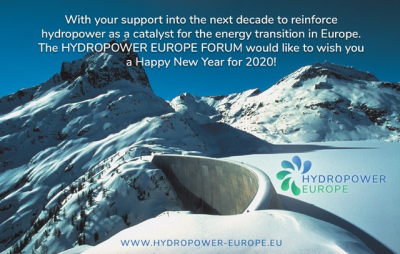 With your support into the next decade to reinforce hydropower as a catalyst for the energy transition in Europe. The HYDROPOWER EUROPE FORUM would like to wish you a Happy New Year for 2020!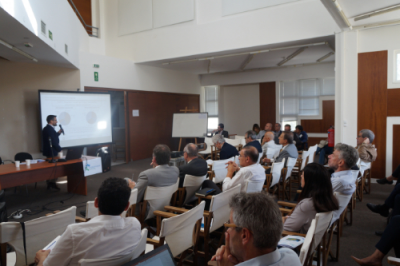 The HYDROPOWER Mediterranean Workshop in Chania, Greece took place on 30 September – 1 October and brought together experts from both academia and industry. It was the last of three workshops across Europe to develop a Research and Innovation Agenda and a Strategic Industry Roadmap for the hydropower sector.
Latest News
Upcoming Events